I started the week off my reading and watching the videos that were posted on the class site. I found them super interesting and liked that I was able to relate what I learned back to things I use everyday. I especially liked the video on the plot graphs of movies. I thought the video had a lot of humor to it which make it more fun to watch. I decided to talk about the movie Sixteen Candles and write a review on its storytelling. I love the movie so it was super easy for me to dissect it and relate it back to the readings and video. I talk about more of my thoughts on the movie, readings, and videos here.
I have never been the biggest fan of writing but I had a lot of fun with the writing assignments this week. I like how we are able to pick and choose which ones do instead of all being assigned the same ones. This not only makes it fun while doing it, but being able to look at the different ones other classmates did and being able to comment on them.
I had two favorite assignments from this week. The first one was creating my own bucket list. I talk about this in my blog about it, but I always used to make bucket lists as a kid so it was fun being able to create one as an adult. One thing I noticed was that a lot of people had skydiving on their lists, including mine. Maybe once this class is over we should all make a trip to go skydiving 🙂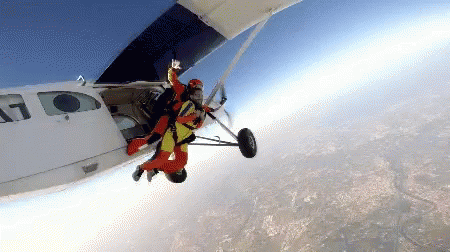 My other favorite assignment from this week was called Emotional Lyrics. I had to choose an emotion and find songs that related to them. I decided to make this one relate to our 80s theme by choosing songs that were popular in the 80s. I decided on the emotion of "happy" and came up with 3 songs that I thought matched that emotion. I chose Wake Me Up Before You Go-Go by Wham!, Girls Just Wanna Have Fun by Cyndi Lauper, and Come On Eileen by Kevin Rowland & Dexys Midnight Runners. (I embedded the links to the songs on Spotify if you want to listen!) This assignment really did put me in a happy mood after listening to these songs! I encourage you to listen to them to if you have the time!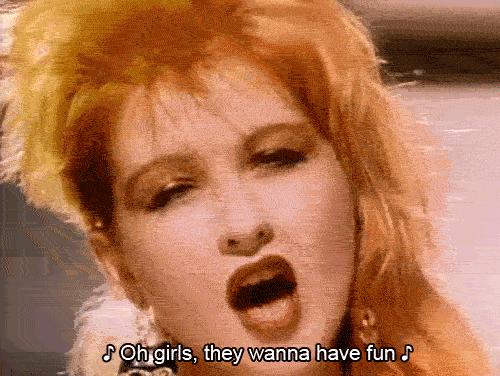 If you want to see more of my assignments for this week, click this link: http://samantharprice.com/ds106/category/assignment-bank/ !
I found the daily creates this week to be less fun. I didn't really find any of them as interesting as I found the ones I did last week. If I had to choose a favorite is would be the one where we had to say what was behind the door and I found a really funny gif that fit.
Besides this one, I didn't really like the daily creates this week. I'm hoping next week there will be more that include photoshop and stuff like that because that's what I liked doing a lot last week. But here is the link to my other daily creates for this week: http://samantharprice.com/ds106/daily-creates/week-three/ !
In terms of commenting this week, it went okay. For some reason the same 3 people's posts kept popping up on the class website timeline so I feel like I've been commenting on the same people's posts both weeks. Either way, the stuff I've been seeing has been really good and fun to read and look it. I think everyone is starting to get the hang of everything as the weeks go on so I'm excited to see where everyones work is by week 13 or 14! If you want to read my comments, click here, here, or here! (Some of my comments have not been approved yet so they may not show up but I promise I did comment!)
Overall, the week has been pretty good. I felt like it was a little easier than last week in terms of workload. I don't know if that's because I was more on top of my work this week or if there was actually less stuff to get done. Like I said in the beginning of this post, writing isn't my favorite, but I still had fun completing these assignments this week.
Talk to ya next week!